Christmas Ornament Shoot
December 5, 2021

-

December 24, 2021

$5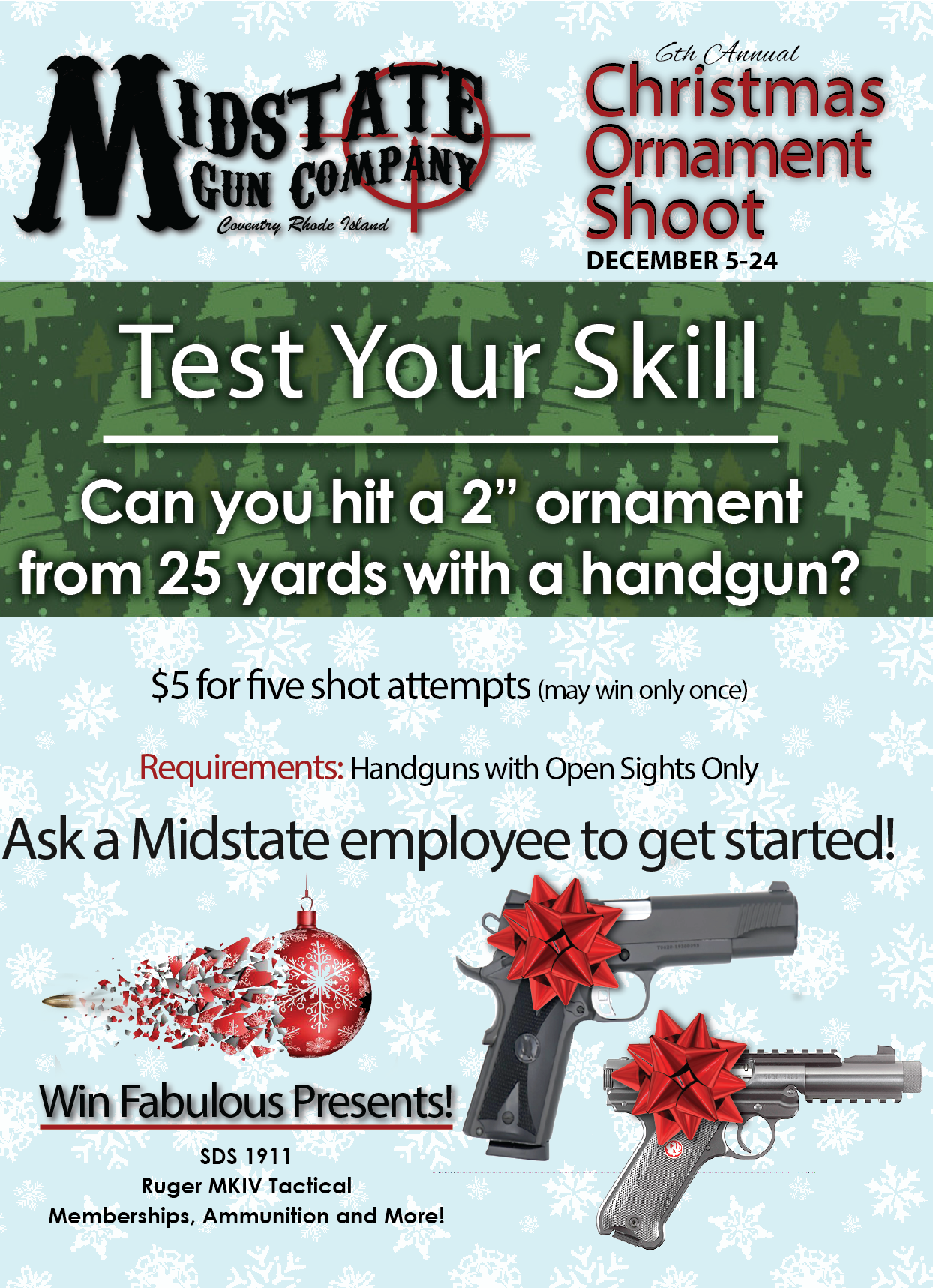 Can you hit the ornament?
Take 5 shots at a Christmas tree ornament from 25 yards with an iron-sighted handgun. If you make the shot you'll get to draw a random present, which could be a Midstate membership, SDS 1911, Ruger MKIV, ammo, and more!
Rules:
Handgun Only. No optics or laser sights allowed. No resting of the firearm and no
leaning by shooter against bench or wall/dividers. No Shockwave Blades or other
arm braces allowed.
No participants will be allowed to win more than once. Participant may
shoot at their own ornament only – no substitution shooters.
Instructions:
1. Upon purchase of ornament, bring the ornament with the tag attached
onto the range. Report to an RSO that you are going to shoot the ornament.
2. Staple ornament's tag to target carrier and send carrier out to 25 Yards (All
the way out)
3. Take no more than 5 shots at the ornament.
4. If ornament is hit, have the RSO sign the white tag. Take ornament to a
sales manager at front of store and pick a random prize envelope.
4b. If ornament is missed after 5 shots, you may go out to front of store and pay to try again.
If you give up, please return ornament to staff so they can put it back on
the tree.